A lyrical experience across continents and time
Embark on a journey elevated by the celestial and powerful voice of the French countertenor Sébastien Fournier, sublimated by an extraordinary aesthetic combining medieval, baroque music with contemporary, jazz, oriental and African music. Each performance is a vibrating experience throughout the ages…
A hymn to life and the universal power of music to bring people together 
Born from the encounter of musicians with strong identities, in search of a common musical language, the dialogue between cultures is at the heart of this musical experience: combining harmonies and rhythms of different traditions, modernizing to safeguard the spirit and spirituality of ancient songs, and rediscover the very essence of music. 
Follow us, listen to us...
To see our news, pictures, videos and interviews on Sprezza World like and subscribe to our Facebook page Sprezza World.
Sprezzatura World
Une voix céleste et la fusion de musiques anciennes, actuelles et du monde donnant naissance à un
Want to stay informed on our concerts and events?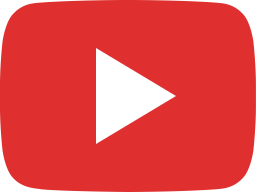 Beata Viscera - Pérotin Le Grand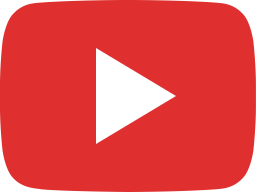 Janus Hons Pris - Richard Coeur de Lion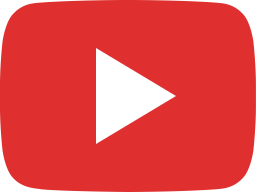 Lamento de la Ninfa - Monteverdi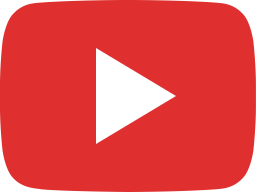 O Virgo Spendens - Montserrat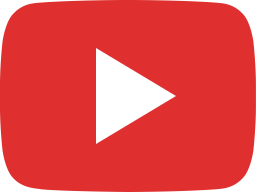 Sprezzatura on TV - Avant Garde show on Bastille TV

Sprezzatura World at Studio Midilive
The internationally acclaimed voice of an angel… Singing from age 10 in the Lyon's Cathedral choir, he studies early music in Lyon, Royaumont and London (at the prestigious GSMD) with masters such as Michael Chance, David Pollard, Laura Sarti, Philip Pickett, Nigel North, Viorica Cortez… He sings with the prestigious baroque music ensembles Musiciens du Louvre (M. Minkowski), Les Arts Florissants (W. Christie), Accentus (L. Equilbey), and as a soloist in festivals around the world (French May festival, ArtenetrA, KoresponDance, Flâneries Musicales de Reims…). Eager to share an open and inclusive vision of early music with a wider audience, he created his own ensemble, Sprezzatura, in 2004 to be free to develop innovative projects creating bridges between different cultures and various arts (dance, theatre and contemporary art).
He believes in the universal power of music to bring people together, and loves to combine music from different cultures and traditions. He has found in Pierre Baillot the perfect partner to go one step further towards this musical groundbreaking quest.
He recorded several albums including the role of Athamas from the opera Semele by Haendel directed by David Stern (Label Arion), Vêpres Solennelles by Rémi Gousseau, a solo disc Lover's Roses of melodies by Henry Purcell on the occasion of the 350th anniversary. A second solo album Stabat mater by Vivaldi and Salve Regina by Pergolesi (Label Harmonia Mundi), on the occasion of the 2010 Shanghai World Expo.
Percusionist with an amazing talent recognized by great artists from both jazz and world music (Joe Zawinul, Paco Séry,…), Malika Abbes draws her energy from her Berbers roots from the North African desert. Searching deep in the rythms of ancient chants, she excels in finding the right electronic beats to echo with the vibrations of skins and strings, building rythmic bridges betwen the ancien and the new. 
Double bass player trained in classical music at the Paris Conservatory (CRR), he early on had a calling for amplified music. He toured with the singer Kent, the slam artist D'de Kabal, Mathieu Boogaerts and the gypsy jazz singer Stéphane Sanseverino. Curious of music from various times and places, and loving to be in service of great collective projects, he also plays in symphonic orchestras, chamber music, tango and jazz ensembles. Eager to meet on his path a variety of aesthetics and artists from various backgrounds going from early music to current music. 
He teaches double bass and bass guitar at the conservatory of Rosny Sous-Bois, and directs the chamber music and orchestra workshops « Molto Emozione ». Strongly involved in sharing his experience, he has a particular focus in transmission through his passion for cinema and movie soundtracks. He created in 2013 «Ciné Concert Molto Emozione & Piccolo Orchestra» to reach a wider audience in particular the young generation through links between classical music and the great classics of contemporary film soundtracks (John Williams, Hans Zimmer, Alan Silvestri…) as well as pop repertoire such as Coldplay, Lady Gaga, Isaac Hay. In 2019 he also created QUATZAM which combines chambre music and Rio de la Plata music.
Michel Deneuve studied the organ, piano and percussions, as well as composition before discovering the "cristal baschet" in his search for a new sound experience. In this incredible instrument with its unique natural and deep sound, he finds exactly what he was looking for. Becoming one the most celebrated specialists of this instrument, he plays all around the world as a soloist and with the great artists such as Jean Guillou, José Van Dam, Chantal Perraud, l Mario Hossen, Georges Pludermacher, Alain Kremski…
Called the "sound warrior" by his fellow musicians from the world music scene. Musician, composer and arranger, he plays the saxophone, oud, indian and oriental flutes, duduk… He developed a true passion for improvised music, from jazz to world music, in particular African, Indian and Middle Eastern music. Since 2002, Pierre has been involved in several acoustic and electronic music projects such as Kaluun, Geyster, as well as playing with major artists of the brazilian jazz scene. He created Maido Project in 2006 that combines these different colors and influences in a world jazz and electronic fusion. In partnership with RFI since 2009, he also composes and produces music soundtracks including for major film productions. He recorded 6 albums and participated to over 30 compilations on different labels including EMI & Universal. 
He discovers the voice of the countertenor Sébastien Fournier in 2020, and joins Sprezzatura diving head first into the medieval and baroque music heritage… but adding of course his very own touch, leading to the birth of the Sprezzatura World project.
Violinist prodigy, he has played all over Europe, Asia and in the USA. Winner of many academic awards from the Conservatoire National Supérieur de Musique de Paris (CNSM), his awards include the 1st prize of Violon, 1st prize of Chamber Music, 1st Prize of Harmony, 1st Prize of Contrepoint and 1st Prize of Fugue. He has taught for years at the Paris Regional Conservatoire (CRR), French National Conservatoire (CNSM) and at the University Paris Sorbonne, as Professor of Violon, Chamber Music, Analysis, Music Writing and Composition, and Orchestra Conduction. Grand Prix Georges Enesco/SACEM, expert for the French Ministry of Culture for several commissions and director of artistic and educational missions for the United Nations and French Cultural Institutes.
Renowned jazz pianist from the Indian Ocean island Madagascar, he studied in particular with the great saxophonist and music director François Jeanneau. He played in the most famous jazz festival and jazz clubs in Paris and around the world (Marciac, Madajazzcar , La Réunion,…). He directs since 2009 the piano and harmony courses of Jazz au vert. He created the "Richard Razaf trio" with Rémi Chemla and Thierry Tardieu. He released 2 albums 'Namana' (Plaza Mayor Company) and 'Classics Meet Jazz'.
Born in Pondicherry in the South of India, Swathi was raised surrounded by the beauty of Indian music with her mother Shobha Raghavan and the singer and violinist Mysore Sangeetha Dileep. After several years of study of traditional Indian music and dance –  solo singing recitals, bharatanatyam dance, she also develops interests in pop and electronic music. 
She joins the Maido Project and the band Karmarama, which combine Indian music and pop. Swathi records in 2018 an electro/Deep House EP 'Wind and Sand' with the DJ and producer Trama and Maido Project.
Marie discovers a passion for viola da gamba when she is just 4 years old and continued playing ever since. She studied with Jean-Louis Charbonnier, Emmanuelle Guigues, Marianne Muller, Jordi Savall, Hill Perl, Jonathan Dunford… She works with Olivier Schneebeli with the Baroque Music Center of Versailles (CMBV) where she plays in numerous prestigious venues (Chapelle Royale, Château de Versailles,…). Since 2010, she plays across Europe with various ensembles. 
She records an album dedicated to Telemann, Sonate & Concerti a diversi stromenti II. In 2014, she plays with Daniel Lavoie and Laurent Guardo for the album «La Licorne Captive». In 2016, she creates the ensemble Mascherina with le lutanist Nicolas Wattinne. They tour in France and Europe. In 2017, she joins Sprezzatura with which she has since participated to several projects.